"Copper is way ahead of the fundamentals," Eugen Weinberg, head of commodities research at Commerzbank, told Reuters, adding that waning demand and oversupply conditions should pressure prices well into a correction (10-15%) from current levels. 
After a 17 week meteoric rise in COMEX copper futures, resistance has formed around the $3-handle in the last 22 trading sessions. Noted below are Fibonacci retracement levels.
Weinberg's view is that the +50% bounce in copper prices from mid-March to present is unsustainable. Some of the price gains have been built on central banks unleashing trillions of dollars of monetary policy to stabilize the crashed global economy.  On top of that, China was pulling forward copper demand. Now the global recovery is stalled, copper prices could be setting up for a pullback. 
BMO commodity analyst Colin Hamilton pointed out in late July that copper prices are bound for a correction given the recent melt-up. 
"I'll be expecting copper higher at the end of the year. We are playing the stimulus recovery," Hamilton said. 
He Tianyu, an analyst with CRU, said China's surging copper imports this summer "was mainly due to the spread between London and Shanghai copper prices, which made it cheaper to buy metal from overseas, and purchases pushed back at the height of the coronavirus inside the country." 
Now with the arbitrage window shut, Tianyu warned third-quarter Chinese copper demand could slump. 
Are copper prices a little too optimistic about world trade recovery?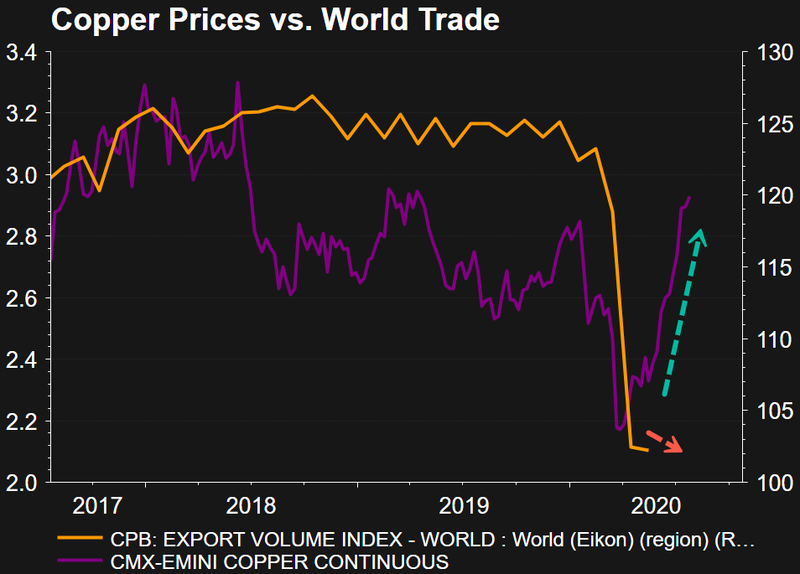 A decline in copper prices is bad news for world stocks.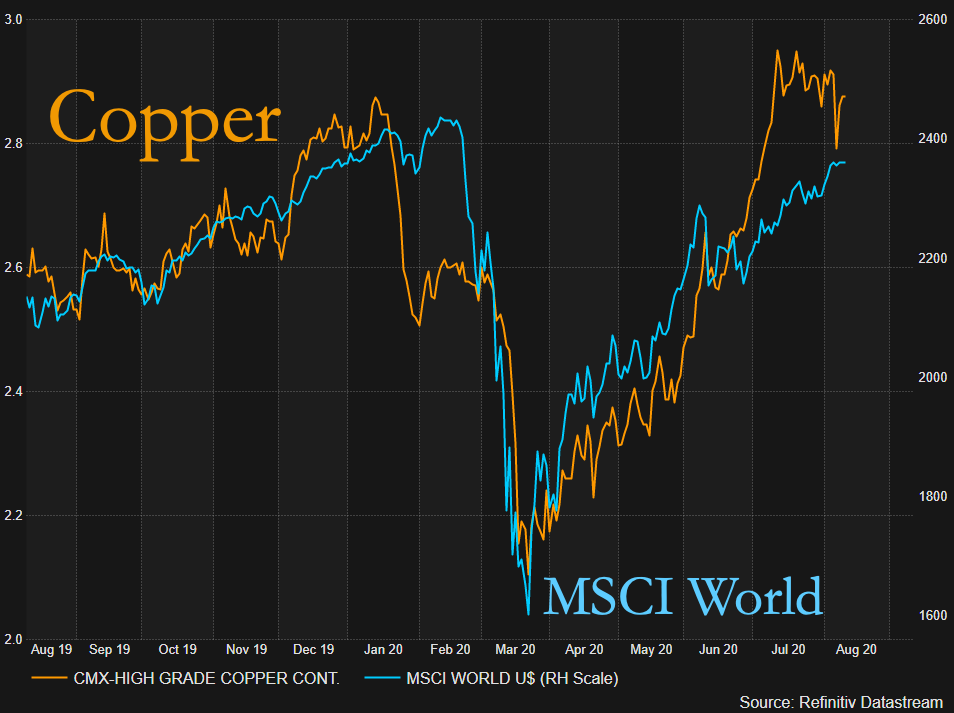 Keep an eye on declining copper prices, it could be a lead on what comes next for world stocks.