In another case where conspiracy theory becomes reality, a coronavirus tracing app in Singapore can now be used by police to track citizens in criminal investigations, according to Channel News Asia.
In June, Singapore rolled out a mandatory COVID-19 tracing program that would identify people who had come into contact with carriers of the virus. Private data is managed by the government health department and stored on a server for 25 days. All data is encrypted to restrict access by third parties.
At the time, we said that tracking apps "would pave the way for a state of mass surveillance" where "no one is safe from the government."
And indeed, this is the case in Singapore. About 80% of the country's 5.6 million people have downloaded TraceTogether. The government has told people that mass adoption of the app will allow the country to reduce social distancing restrictions.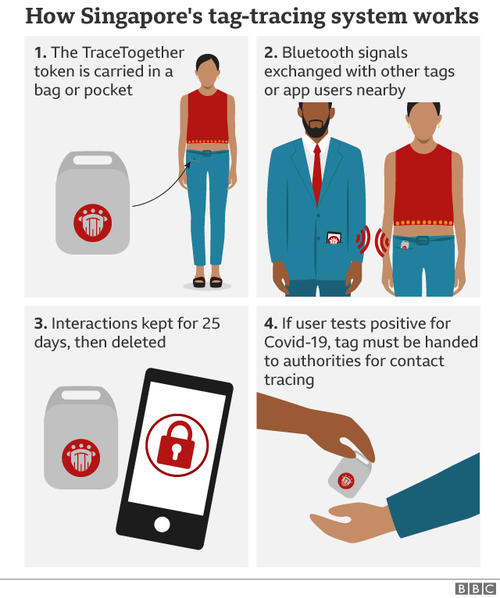 However, as Channel News Asia points out, Singapore police can now access TraceTogether location data for criminal investigations.
Unleash the warrior in you by capitalizing on exceptional offers you won't find anywhere else!
"The government is the custodian of TT (TraceTogether) data submitted by individuals and strict measures are in place to protect this personal data," Minister of State for the Interior Desmond Tan told Parliament on Monday.
A privacy statement on the app originally stated that the data collected would only be used "for contact tracing purposes". Immediately after Tan's comments to Parliament, the privacy statement was updated.
It now reads: "Authorized police officers can invoke the powers of the Code of Criminal Procedure (CPC) to require users to upload their TraceTogether data for criminal investigations."
As countries rushed to develop tracking apps in 2020 under the guise of mitigating the spread of the virus, it appears the apps are nothing more than surveillance tools for government to track their citizens, at least. in Singapore.


#Singapore #police #access #data #COVID #tracking #app #criminal #investigations #Dateway